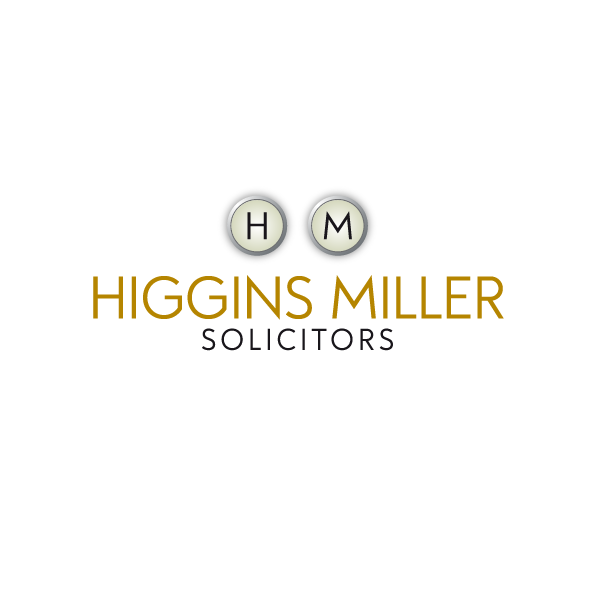 The emotional fallout of a relationship breaking down can often make it extremely difficult, if not impossible, to focus on practical matters such as financial issues. At Higgins Miller we pride ourselves in offering genuine expert and completely up to date legal advice in areas such as divorce and civil partnerships , family law, children disputes and processes such as adoption and special guardianship. As well as dealing with the strictly legal ramifications of such issues, our experts always keep sight of the emotional aspect.
We realise that dealing with the fallout from a failed relationship can be upsetting and stressful, whether it's a marriage, a civil partnership or co-habitation. In all cases, however, the financial well-being of the parties involved, and in particular of any children, can only be secured if a financial settlement is drawn up in the correct manner.  For the vast majority of couples this will mean calling upon the advice of expert lawyers such as those you'll speak to at Higgins Miller. Although it is possible to draw up a financial settlement without legal advice, the complexity of financial arrangements in which pensions, property, maintenance payments and business assets are involved means that proceeding without expert input is a somewhat risky tactic. This is particularly true since a voluntary agreement, without the weight of court approval, won't always be adhered to.  
It has to be remembered that a financial settlement, particularly once it is given the weight of a court order, will apply for many years to come. This means that mistakes made at this stage of the process can haunt one party or the other – sometimes even both – long after the relationship with which the settlement deals has been declared null and void. Although the ideal scenario is an amicable split followed by a calm and reasonable division of any assets, the reality is all too often one in which the bitterness and resentment of the separation seeps into the discussion of financial matters.
At Higgins Miller we work with clients to take the heat out of the situation and bring the discussion back to the hard and fast details of the financial settlement. Whether this settlement is reached via direct negotiations between the two halves of the couple, or after a period of mediation or negotiations carried out by our solicitors, the key concerns are:
Ensuring that the assets of both parties are recorded fairly and in full

Ensuring that the ongoing financial needs of each partner and/or any children involved are calculated equably
Whilst these principles seem fairly clear, the process can be complicated when issues such as the assets belonging to each partner are brought to bear. These might include the main family home, other properties, shares, business interests and even future pension provision. The issue of which assets either partner brought to the relationship and which have been built up during the course of the relationship will have a bearing upon the manner in which they are divided, as will factors such as the length of the partnership involved, the age and physical and mental well-being of each party and, in some cases, the conduct of either party. This last, for example, might apply to a situation in which one party is felt to be disposing of assets prior to a financial settlement in order to remove them from the negotiating table.  Whilst co-operation is clearly the key to obtaining a fair financial agreement as quickly as possible, it isn't always possible. If you are dealing with a former partner who is proving unwilling to fully disclose their financial situation we can work with you in order to achieve full disclosure. In many cases, the mere fact that you have a family law solicitor on your side is enough to speed up the negotiating process but, if recourse to the courts is necessary, we will represent your interests, ensuring a fair and balanced financial settlement and keeping costs as low as possible.
We always endeavour, however, to help our clients reach an agreement without having to ask the court to step in and divide the assets involved. Once the financial settlement has been agreed it will be recorded as a 'Consent Order' which then has to be approved by a Judge. Once approved, this Order will have the same legal force as one which has been handed down by the court itself. Although couples who have never been married or entered a civil partnership cannot be dealt with in this manner, they may still wish to seek legal advice and minimise complications by drawing up an agreed contract known as a separation deed.     
If you are dealing with the dissolution of a relationship and wish to gain the very best advice then contact Higgins Miller. Whether you have begun negotiations, have yet to start discussions of financial issues or have reached something of an impasse, we'll be able to examine your circumstances and explain exactly what kind of financial settlement you're entitled to.
If you'd like to find out more then call us on 0161 429 7251 or email us at [email protected]. A 20 minute initial legal aid appraisal, either face to face or over the phone, is free of charge. If you decide to proceed, a Fixed Fee first appointment costs just £50 (Plus VAT), and you can find details of our wider approach to case funding here.